The best ball valves
in the business.
CYCLEMASTER® ball valves feature full port construction, environmentally friendly, chromium-plated balls for reduced wear and extended seal life, and our exclusive MCM™ seals for industry-leading longevity and low leak rates. Optional features include access ports, brass and valox seal caps, three-way body styles, and motorized actuators to provide local or remote operation.

back ↵
Ball Valves: Subcritical
Designed for subcritical CO2 systems.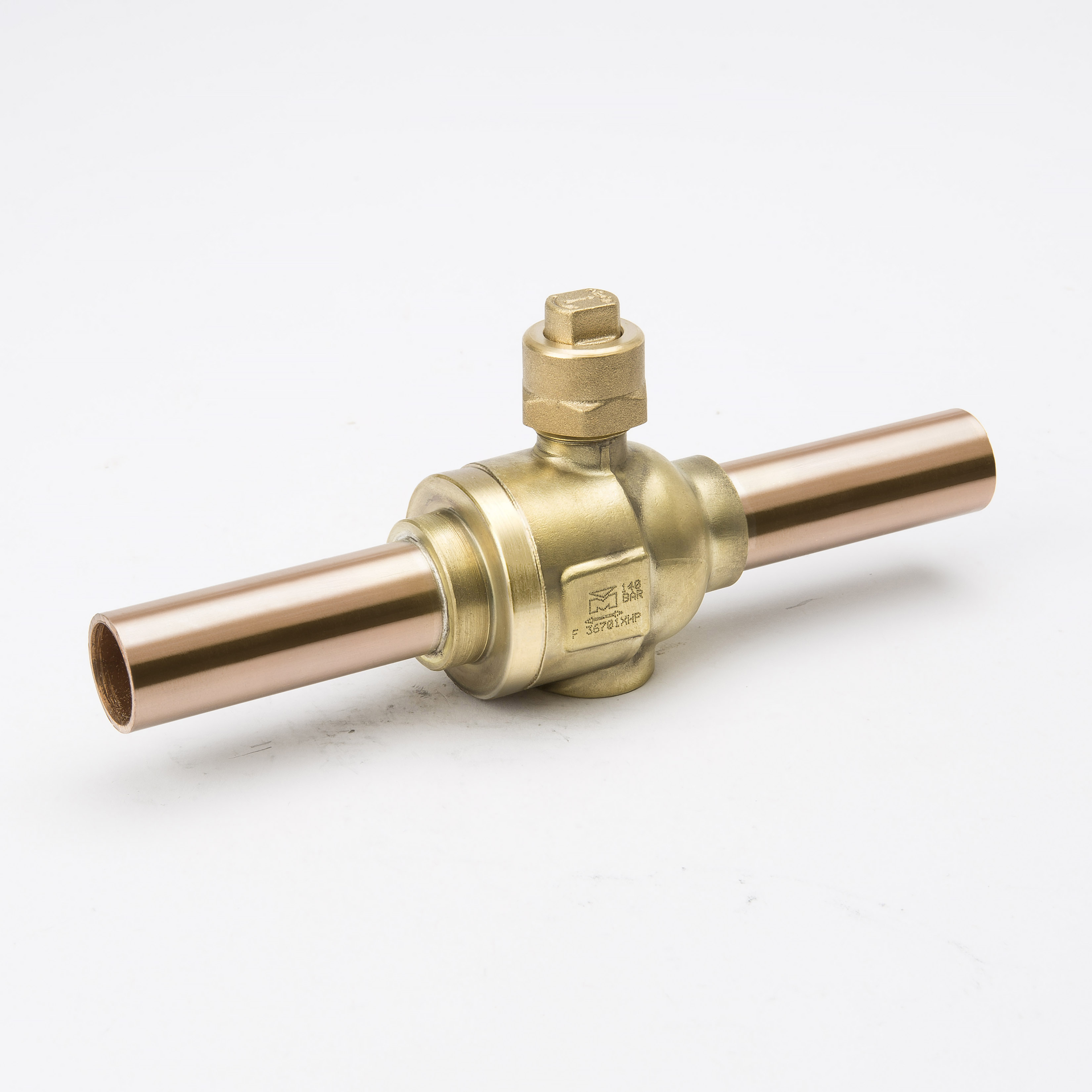 Quality & Technical Information
Design Pressure (DP) / Maximum abnormal pressure (MAP): 60 bar
Continuous operating temperature (COT): ‐40°F/300°F, ‐40°C/149°C
Bi-directional flow
Brass body with copper-iron alloy connections
Full port construction to match line size
Specially selected o-ring material compatible for CO2 operating conditions
UL/cUL Listed, Conforms to EU Pressure Equipment Directive and UK Pressure Equipment Regulation, CRN 0C1241.9C
---
Uses
Refrigeration
Air Conditioning
Specifications & Technical Drawings